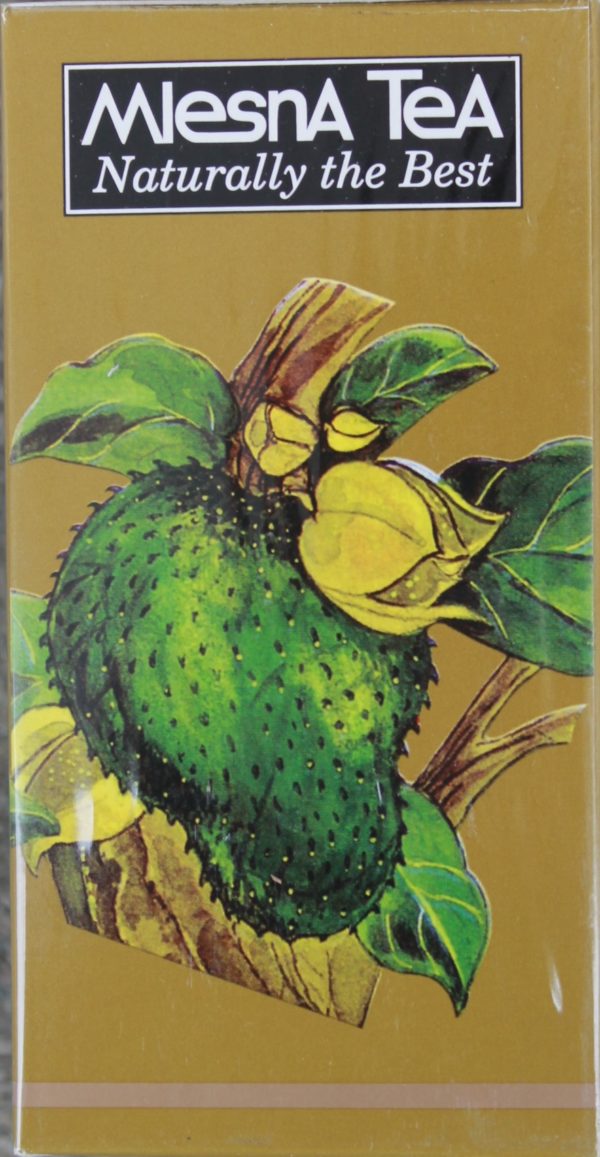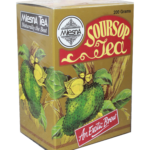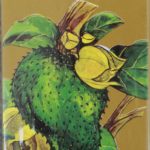 Soursop Tea – Mlesna, An Exotic Brew (200g)
$24.50
Description
Soursop/ Graviola Tea
"Mlesna Soursop tea from Sri Lanka is processed with natural Soursop extract. Soursop is a fruit grown in Sri Lanka and its nutritional value is very much trusted among Sri Lankans over centuries. Mlesna Soursop tea containing natural extract of Soursop assures you of the benefit of being immune to many infections and diseases."
Soursop Tea – Mlesna, An Exotic Brew (200g)
A fine Ceylon High Grown FBOP tea, processed with Soursop extracts, giving you this exotic tasting tea suitable to entertainment self, family or friends.
A tea that would foster fellowship & goodwill.
A tea that is soothing & enjoyable.
A tea that is satisfying both hot & chilled.
A tea that blends with all meals.
Soursop, a tropical exotic fruit, is a mixture of the custard apple/atemoya family of fruits.
Brewing instructions:
Brew one tea Spoon per serving in tea pot or tea cup, Remove infused tea Leaf after 2 to 3 minutes.
Serve hot with sugar to taste. if desired. If preferred cold, chill in refrigerator and serve over cubes of ice, with sugar syrup to taste, for an invigorating experience.
Ingredients: Pure Ceylon Tea With Natural Flavour Extracts.
Weight: 200g.
Composition: Ceylon black tea, natural flavour.
Pure Ceylon Tea Packed In Sri Lanka By:
MLESNA (CEYLON) LTD P. O. Box 2072, Colombo, Sri Lanka.
Store In A Cool Dry Place