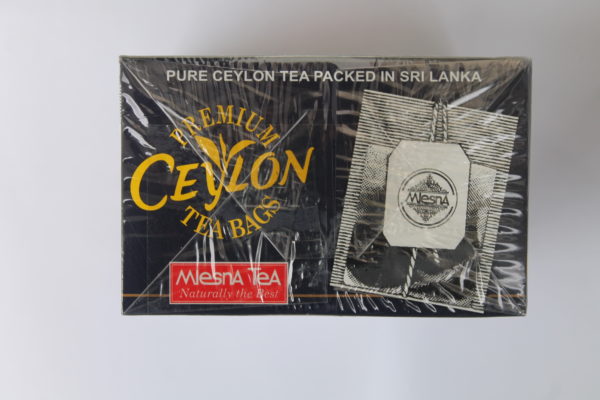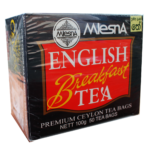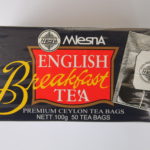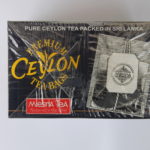 English Breakfast Tea, Mlesna Premium Tea bags (50 Tea Bags)
$9.50
Description
English Breakfast Tea
"Mlesna English Breakfast tea is processed in Sri Lanka with high grown teas. This is blended in such a way that it gives you the true inspiration of a cup of breakfast tea. Health wise, it supports a healthy heart significantly reducing the blood sugar level, LDL cholesterol level of your blood and risk of strokes."
How to brew a quality cup of tea
Use one tea  bag per cup. Pour freshly boiling water into tea-pot or tea mug. Brew to desired taste between 3 and 5 minutes. Remove tea bag after brewing. Serve with milk or a slice of lemon, with sugar to taste if desired.
Ingredients: Pure Ceylon Tea With Natural Flavour Extracts.
Weight: 100g.
Composition: Ceylon black tea, natural flavour.
Pure Ceylon Tea Packed In Sri Lanka By:
MLESNA (CEYLON) LTD P. O. Box 2072, Colombo, Sri Lanka.
Store In A Cool Dry Place